Whether you're a veteran Crypto Trader or a newbie who is just beginning to enter the world of cryptocurrencies, checking the prices of cryptocurrencies regularly is a necessity. It's impossible to be always in front of your personal computer. That's why you need to have the best cryptocurrency news app installed on your Android or iOS.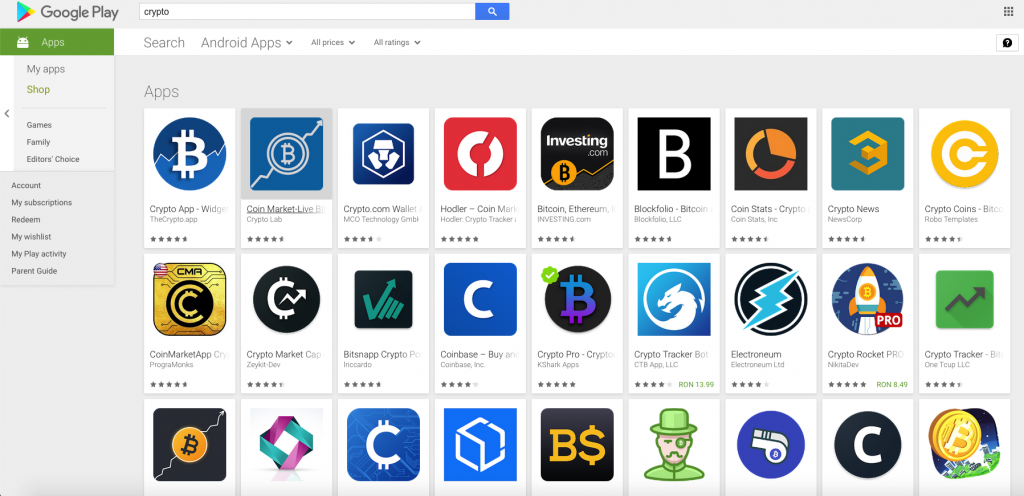 If you're using an Android phone, here are the top five applications that can provide you the latest pricing, market cap, and news of your chosen cryptocurrency.
Blockfolio is an application designed for cryptocurrency users. With this app, you can easily check your digital assets and cryptocurrency investments. You get accurate information on more than 800 currencies. You can configure it to notify you when the price of a certain digital currency is high or low. Blockfolio has a news section that gives you the latest updates in the industry so that you can plan your next investment strategy. It's free.
Coinbase's Bitcoin Wallet
Bitcoin wallet by Coinbase has a user-friendly interface and is ranked as one of the best-designed application for cryptocurrencies. It lets users sell, spend, and buy things using Bitcoin. It's like PayPal, but instead of storing a currency, it allows you to save your bitcoins and track your investments. It also informs you of the latest price of bitcoin and some altcoins such as Litecoin and Ethereum. Coinbase gives users access to comprehensive price charts, price alerts, and price ticker. It supports different languages, including Japanese, Korean, Polish, English, Russian, Chinese, and Spanish. It's free.
Cryptonator is a free-to-use and all-in-one cryptocurrency application. You can convert more than 500 different crypto-coins. It allows you to track the current price of your digital coins, and it also features a fun section that shows the best and worst cryptocurrency for a given month.
If you're investing in bitcoin, Mycelium Bitcoin Wallet is a perfect match for you. Unlike other cryptocurrency news applications that only provide the latest trends and the capability of storing digital coins, Mycelium Bitcoin Wallet features an add-on that keeps your data, transactions, and other important information secured. User considers it as the most secured Bitcoin manager app. Your digital assets will not move except if you move them yourself. Additionally, you can also create a passcode, manage multiple mycelium accounts, and more. It also supports hardware that store bitcoin such as KeepKey, Ledger, and Trezor.
zTrader allows you to keep track of the movements of bitcoin and altcoins in the market. You can get a comprehensive analysis of how your currency is doing. It also features information from over a handful of exchanges and enables you to chat with other traders in its built-in chatroom.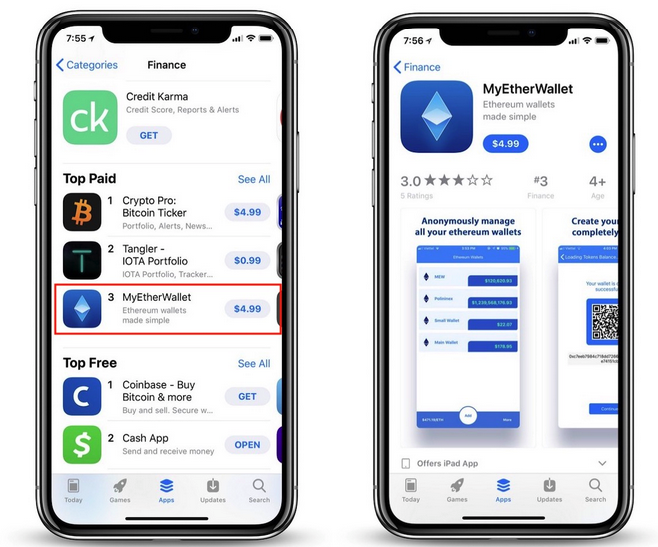 Here are the best applications for Apple iPhone or any iOS mobile. By using the apps below, you have access to the latest news and real-time pricing of cryptocurrencies while using only your mobile phone.
This application is the best when it comes to tracking the current news about Blockchain, Bitcoin, cryptocurrency commerce, and ethereum. Other than Bitcoin, Coin Telegraph also supports altcoins and features the upcoming regulation and news about cryptocurrencies. Furthermore, it enables you to share such news on social media, and sort articles by your preferred category.
Making real-time prices of cryptocurrencies as your wallpaper, CoinPaper is indeed a unique iOS application. CoinPaper is a Live Wallpaper that you can use to show a Graph of your preferred cryptocurrency. You can choose from different coins, colors, and other features to personalize your home screen or lock screen. This application utilizes the CryptoCompare API, which provides you live pricing data and cryptocurrency news. CoinPaper is compatible only with Litecoin, Bitcoin, and Altcoin.
PoloTracker's design is based on the well-received Poloniex App. Its application is packed with features, and it supports the most popular digital coins such as Ethereum, Ripple, Bitcoin, Digibyte, Stratis, Litecoin, and more. It features Widget, built-in price converters, and alert notification. This application instantly tracks the 24-hour volume, the price of various flat currencies, and the latest price of your cryptocurrency. Additionally, by providing a pin that only you can know, it enables you to secure your data.
If you're looking for a cryptocurrency news application that supports various digital coins, you should use CoinCap, which supports over 600 cryptocurrencies. This application sorts coins depending on their availability, price, name, 24-hour volume, and market cap. It also features an alert notification that notifies you when news about your chosen cryptocurrency become available. With this application, you have access to market information in real-time. It also allows you to create your own Artfolios. Coin Cap is a free app.
Every cryptocurrency news app mentioned above can help you to get the latest market data, analyze the latest trends, and formulate your next crypto investment strategy.