With everything going global and with currencies going digital, it surely is an exciting time to be looking for ways to invest and earn online. You might have heard of bitcoin, the first peer-to-peer payment network with no central authority. According to its website, bitcoin is basically like cash but for the internet and is the first ever operational model of what is known as cryptocurrency.
Because of the rise of digital currencies such as bitcoins, several innovative individuals have uncovered opportunities to earn through them, either through what is referred to as mining or through bitcoin trading. One opportunity worth looking at is the BitClub Network.
Frequently Asked Questions about BitClub Network
What is the BitClub Network?
BitClub, according to their website, is a group of people that have chosen to invest in the bitcoin industry through mining, as well as other bitcoin related services.
What are the services offered by the BitClub Network?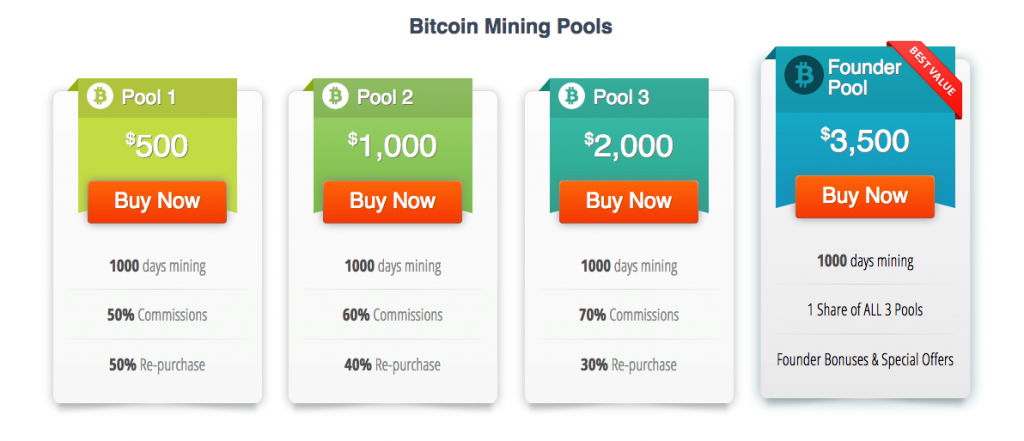 In their website, BitClub Network talks about being able to create a large and profitable mining pool with shared profits for those who sign up. Basically, members of this network have to invest in their mining pool and/or equipment by purchasing items using bitcoins.
In short, when you invest in their mining equipment, you get a percentage of whatever is mined using those equipment. Mined bitcoin shares are paid daily.
A share in the three mining pool costs $500, $1,000 or $2,000 worth of bitcoins respectively. Each purchase will enable the shareholders to receive bitcoin earnings for 1,000 days in total.
While most members of this network choose to let BitClub run their machines and equipment remotely in the pool because it is cheaper and more efficient, those who also wish to do the actual mining themselves may do so. In this case, BitClub will ship the equipment and hardware to them.
What is the difference among the three mining pools?
In each of the three mining pools, all the bitcoins earned will be split among all members of the pool and paid out daily. With mining pool #1, shares earn 50%, while the mining pools #2 and #3 each earn %60 and %70 of the profit respectively. The remaining amounts are used to fund the mining operations and to purchase more mining shares.
What other benefits do they offer?
Aside from granting members access to their mining pool, the BitClub Network also provides an incentive to those who effectively share and convince others to also purchase a share in the pool or mining equipment, through recurring commissions of all bitcoins mined from the referral's purchase.
What is BitClub's mining strategy?
The people in this network believe that earning from mining is more difficult for smaller mines. This is probably because of the sheer number of those trying to mine. Now, their strategy at BitClub is to get people to pool their money together so they can make bigger purchases, which in turn make them eligible for bigger discounts on hardware and result in lower electricity and more efficient mining operations.
They also claim to set aside a percentage of all the bitcoins mined and use that percentage for a re-purchase (in terms of electricity and other costs). This means that the members do not have to pay for these costs with their own money.
Are there any guaranteed profits with BitClub?
Of course, every time the BitClub Network hits a block during mining, a share of the pay is ensured. But, the BitClub management expressly state that they do not guarantee a specific return on investment. According to them, bitcoin mining is a complex process and there is no way anyone can accurately predict an ROI.
Red flags and scam warnings
There are a lot of Bit Club review articles online saying that the company is a scam and that it is nothing more than a Ponzi scheme or just another Multi-level Marketing (MLM).  They cite the shaky business model and the constant need for referrals as red flags in its legitimacy as a company.
Aside from these, the identity of the owners is also not disclosed anywhere on the official website. This is particularly shady because there is no one to shoulder the responsibility and take accountability for the company. People think that it is very easy for the owners to commit fraudulent acts without fear of the consequences.
Highlighting the benefits of letting BitClub run the equipment remotely for its members instead of shipping the hardware and letting the investors do the mining themselves is also quite dubious since the public really has no idea whether there are real, actual hardware available to begin with.
Another issue is the lack of terms of use as well as a privacy policy on their official website. This is most likely because of the fact that having such on a website would require them to use identifiable information. Furthermore, the hosting for the website is under a private registration and is whoisguard- protected. If they had nothing to hide, such tricks would not really be necessary.
More importantly, for one to be able to sign up to BitClub, a sponsorship or a referral is required. Apart from this, signing up would require an upfront payment of $99 for items such as access to its mining pool, free clubcoins, and training and education opportunities. However, when you think about it, there are many mining pools all around the internet that are readily accessible without the need to pay starter's fees. Also, clubcoin is a cryptocurrency that has such a low rank, you can only use it for your BitClub Network mining operations.
These are just some of the red flags that have been observed with BitClub Network. They are very legitimate reasons for concern and seriously raise doubts over the authenticity of the network's mining operations.
Thoughts on BitClub: Yay or Nay?
While the information on their website seem very promising – maybe even too good to be true – the red flags have managed to really turn me off. And while they may also be a legitimate Bitcoin mining company, accountable for 4.2% of all Bitcoin network activity, it is very hard to really earn an actual profit from investing with them. Just doing the math would tell you that you will not be able to get back your money's worth, even after the corresponding period for your purchased mining pool share is over.
In the end, we can say that BitClub is not really something worth investing your money (or Bitcoin) in.
Wanna Give Bitclub Network a Try?